For a Successful Term Start

21 IMPORTANT CHECKLIST ITEMS TO ENSURE YOUR BRIGHTSPACE COURSE IS READY for STUDENTS!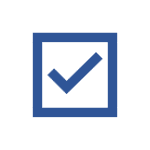 Here is a handy-dandy checklist of 21 important items to ensure your course is ready to for learning. Completing and checking off these 21 items will ensure your course is ready for your students. Each item has a resource/link to a video that I created to help you.
Checklist Link: https://teachanywhere.opened.ca/brightspace/term-start-course-checklist/
Bookmark this page to help you keep track of how many you have completed.
ALSO SOME HELPFUL LISTS MADE FOR YOU!