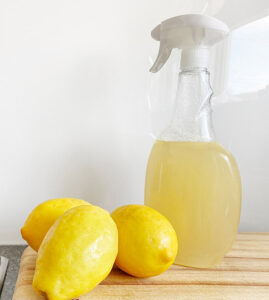 If you are finishing a course, starting a course or in the midst of teaching a course – all of these quick tasks are worth your time and attention. It is time to "spring clean" your courses for protection, privacy and just good digital practices!
Back Up Your Blackboard Learn Courses
While NIC does keep a copy of all courses via an archived process, it is much easier for you to make your own exported copy for quick importing into future courses. Doing this will allow you to skip the step in putting in a helpdesk ticket to have the course found.
Doing this will also create your own back-up copy for added protection in keeping a copy of your work. Good practice to get into habit of doing.
Exporting Your Course: Instructions are found at # 1 item provided on this Blackboard Learn: Instructor DIY page 
Clean Out BlueJeans Recordings
While your BlueJeans class recordings are saved on a Canadian server and are there for your use, there will come a time we reach a limit on size. Take a look at your video recordings. Do you think students will still be accessing them after your course is done? Do they have a low viewing rate? If you don't think you require your recordings anymore – delete them. (FYI there is no 'bulk' delete feature – you must delete one by one)
Anytime you can get rid of any video you don't need  – you are helping with privacy and confidentiality of digital media. Almost all class recordings likely need to be deleted asap to preserve the integrity of students and their privacy.
Here are your actions to take:
Not Required Anymore?: Go to https://bcnet.bluejeans.com, log in and navigate on top row to "Recordings". In the bottom RIGHT corner is a little trash can icon. Click that to delete (permanently) your recordings. Make sure you have told your students the recordings are going to be deleted or revise any notification that they would be available indefinitely.
Not Sure? Just leave them where they are and return in a month or so and reassess.
Want to Keep Your Recordings for Future Classes? You cannot show recordings to future classes with images and names of students due to privacy and confidentiality concerns. You can only keep BlueJeans videos if they have no students in the transcript or viewing pane and that rarely happens. For example, you may have interviewed a keynote speaker outside of class time and want to keep that interview video. In this case, download your video from BlueJeans and upload to Kaltura via https://video.nic.bc.ca or through Blackboard Learn (My Media). In this way you can have a bit more control over your recordings and know they will be there for future classes.
Clean out Kaltura Recordings Not Viewed or No Need to be Kept
Sometime this summer or fall, we will be moving all Kaltura videos from the UBC servers to another location. As of May 1, NIC has over 8200 videos created by faculty and students. Soon we will have a data retention process roll out that will address appropriate lengths of time videos are to be retained. For both size and space issues as well as for only  keeping videos that are useful and being used – it is a good idea to do some housecleaning of your Kaltura video collection. Delete what isn't being used or is no longer needed. Keep what you need.
Delete a Video Via My Media in Blackboard Learn
Go to https://learn.nic.bc.ca , log into Blackboard Learn, navigate to My Media and locate the video you no longer need. Click the trash can to the far right to delete.
Delete a Video Via NIC Mediaspace
Go to https://video.nic.bc.ca, log in, navigate to My Media and locate the video(s) you no longer need. Click the trash can to the far right to delete.